The RAUSMANN examination bed EC was designed specifically for Doctors With Style. The EC features a custom-designed chassis, providing both a stylish look and a balanced bed.
The EC examination bed offers two different options according to the conditions of Use: Only the head part is height-adjusted or the head and leg part is height adjusted. In EC examination beds, the red button on the lower side is used to bring the moving parts of the bed to the desired angle.
RAUSMANN brand assured EC examination beds are suitable for clinical and private clinic use. The angle of the bearing feet of the bed is specially designed for superior balance performance.
Standard tread height adjustment
The toe part height adjustment (Optional))
Stainless steel chassis with special surface treatment
Adjustable feet for balancing on uneven surfaces
Reclining area with condensed sponge offering additional comfort
Paper towel rack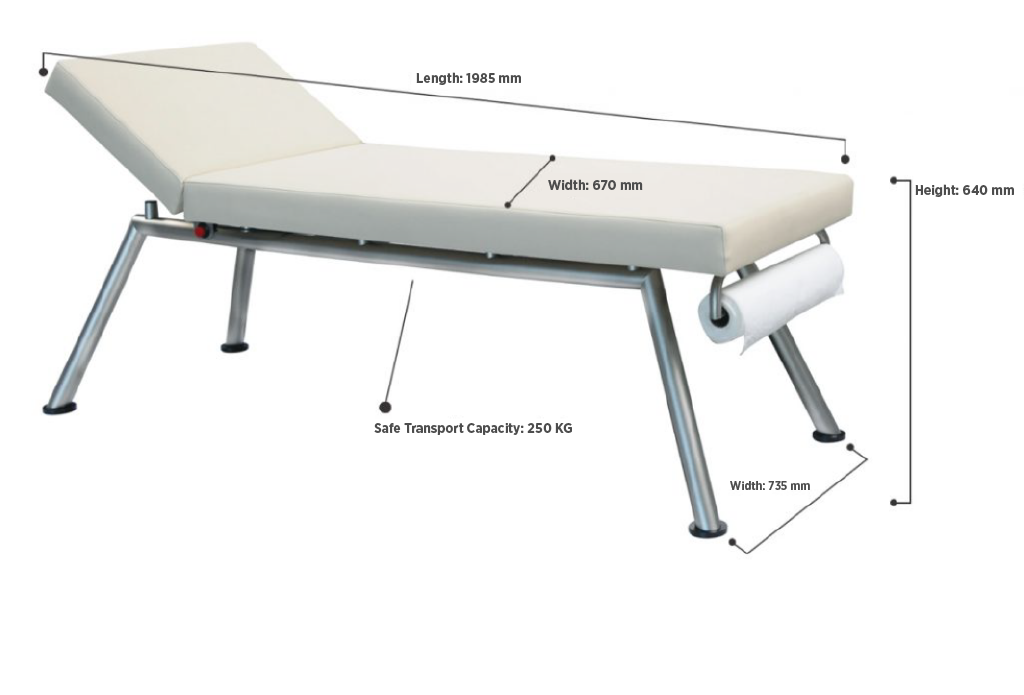 Is there something on your mind?