Operating Theatre Transfer Stretcher TT-10

TT-10 the transfer of patients from the non-sterile hospital environment to the sterile operating room is carried out smoothly and safely with Operation Room Transfer stretchers. With the TT-10 patented special design lock system, the patient can be transferred from one stretcher to another extremely safely, without falling or hygiene concerns. Thanks to this special locking mechanism, the two stretchers are securely clamped together. Patient transfer is completed by easily shifting the stretcher.
By dividing the stretcher used in the operating rooms and transferring the patient, a simple but effective measure can be taken against the risk of infection.The RAUSMANN TT-10 operating room transfer stretcher can be equipped with the ability to move trendelenburg when requested.
Adjustable Ridge section.
Polyurethane impact bumpers.
Patented special locking mechanism.
Reliable, comfortable to use brake pedals.
Side guard bars that open in circular motion.
Height adjustable serum strap and urine hook.
Viscoelastic mattress with fire resistant, waterproof sheath.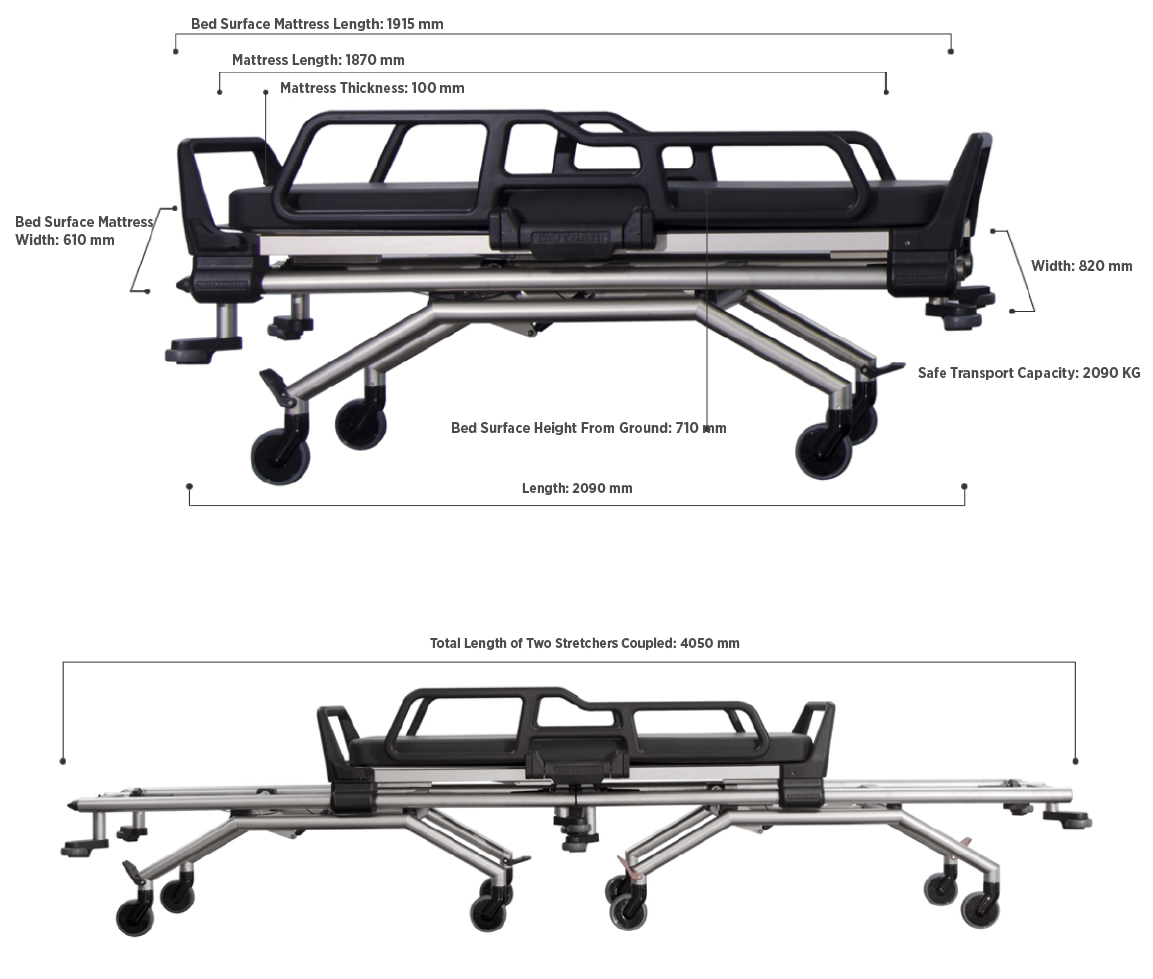 Is there something on your mind?