Patient Transfer Stretcher PT-10

The RAUSMANN branded PT-10 stretcher had only one question to answer in the product development and design phase: "how can we produce a transfer stretcher that is both stylish and motif without compromising our design and ergonomic concerns?"
With feedback from our customers, we now know the correct answer to this question.…
In our PT-10 stretcher, we used polyurethane moored armrests on a solid inner frame. Its soft structure satisfies the user in both safety and aesthetic aspects.During sobering from narcosis, polyurethane coated armrests can be opened and closed easily in a semi-circular motion, preventing injuries in the possible sudden unconscious movements of the patient.
Adjustable Ridge section.
Polyurethane impact bumpers.
Reliable, comfortable to use braking system.
Side guard bars that open in a circular motion.
Height adjustable serum strap and urine hook.
Viscoelastic mattress with fire resistant, waterproof sheath.
Two-sided compact laminate coated, marine Contra material made of reclining surface.
The polyurethane bed sheath used in PT–10 stretchers is sewn without holes or needles by ultrasonic mooring, as in other bed sheathes. In this way, the bed case gains sealing properties. Because of the production of the sheath in this way, both hygiene is provided and the bed's wear is prevented because its life is longer. The polyurethane sheath of the visco-elastic bed offers added value in the treatment of patients due to its non-flammable, liquid-proof property and its additional easy cleaning.
The condensed visco-elastic mooring complements the high quality standards of the PT–10 stretcher with comfort and hygiene elements.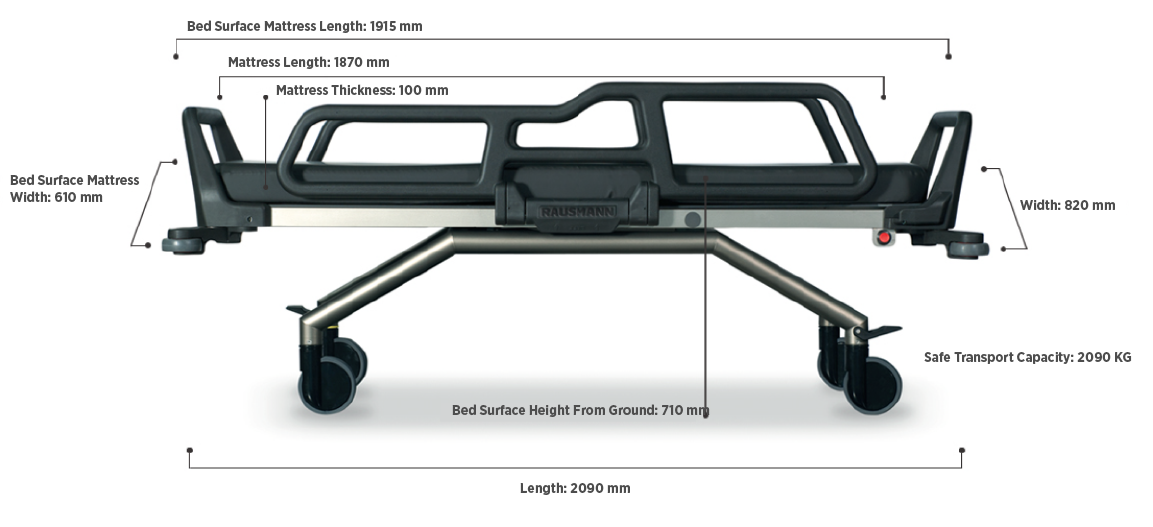 Is there something on your mind?