Mobile Transfusion Pole IV

In our productions, we are inspired by what nature teaches us. Moving Serum strap IV, which stabilizes itself with Spider Feet on the ground in a constant way, gives patients freedom of movement.
In the design of the mobile Serum strap IV, we have chosen as our goal to develop a highly balanced product to prevent damage or unusable by tipping the drugs that are very important to patients in the serum strap while at the same time giving patients freedom of movement.
The moving Serum strap IV will not only be stable but also affect you as a carrying capacity; it can carry a weight of 30 kg comfortably.
It is possible to see the concept of design observed in all rausmann products in this product. The 3-D strap twist ensures that the suspended materials stay firmly in place, while the serum made of stainless steel is resistant to scratches and also gains an extremely stylish appearance due to the special treatment done on the surface of the strap.
Stainless steel body.
Long-lasting, scratch-resistant surface.
3-D strap twist.
Suspension height adjustment and lock system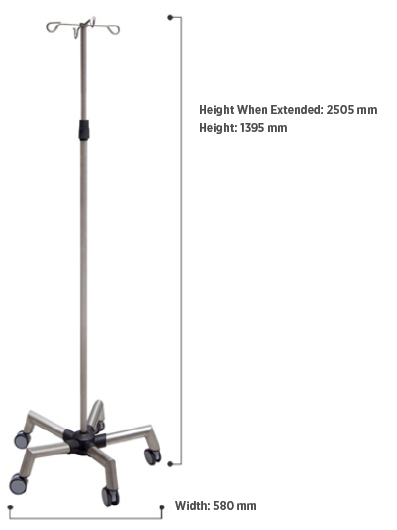 Is there something on your mind?