In hospitals, not only patients but also patient relatives are your most important guests. If you are choosing the most reliable equipment for your rooms, just as you are choosing the best comfort for your patients, wouldn't you like to make the same painstaking choice for the patients' relatives?
As with every RAUSMANN brand product, the AC Companion seats, which are easy to use, durable and offer comfort, will be an indispensable complement to your rooms for patients and their relatives. When used as an armchair, it offers an extremely comfortable experience, both in width and in length, when used as a bed for the chaperone's rest, while taking its place in the patient room with its elegant and non-space posture. The experience that makes this difference stems from the rigor of design, engineering, and functionality that Rausmann demonstrated during product development and production.
The companion seat AC is designed to provide the elements of robustness, comfort, and aesthetics as a result of long-running R & D work. It can be used anywhere and in any environment with its special design that offers easy operation.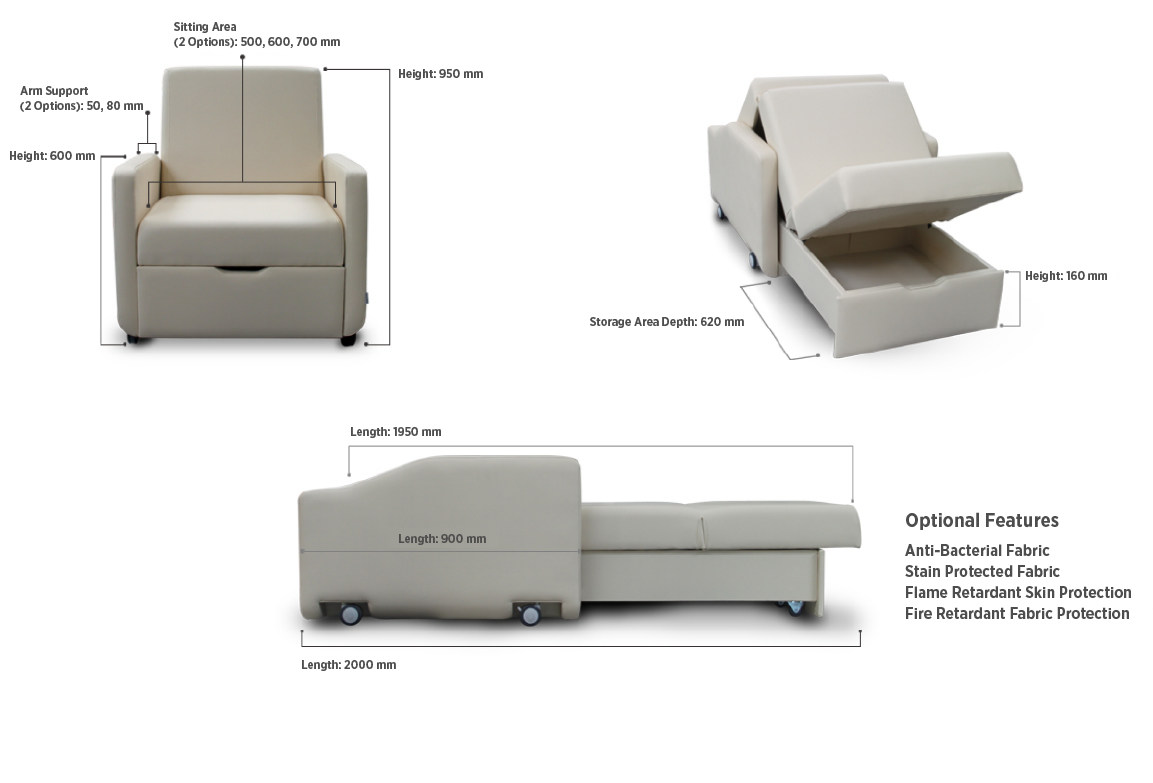 Is there something on your mind?