During the recovery period, why shouldn't your patients rest in their beds while at the same time doing their daily routine? In addition, the aesthetic and durable patient dining table they will use while doing this, together with the stylish RAUSMANN hospital products, why not create aesthetic visual integrity? What if we went further and said that you could choose the color and pattern of the table from a rich collection of colors?
If all of this sounds good to you, RAUSMANN's patient dining table is the best option for your OBT Health Centre.
The harmonious coexistence of aluminum and HPL gives the OBT its beauty,  This beautiful image is also permanent: anodized aluminum profile is used in combination with durable and easy-to-clean HPL to make it scratch resistant. Anodized aluminum material is used in the upper surface of the table in the same way as the grippers and rails. The well-balanced foot floor offers a steady stance.
Anodized aluminum column.
360 rotatable table surface in both directions.
HPL resistant to chemicals, moisture, stains and dirt
Four wheels, each consisting of a double-wheel, and brakes on two wheels.
Ease of changing the table angle or adjusting the height with one hand.
Three aluminum grippers on a fixed surface; two aluminum rails in an angle-adjustable area.
C structure foot floor for use with a cot, chair, and suitable stretchers.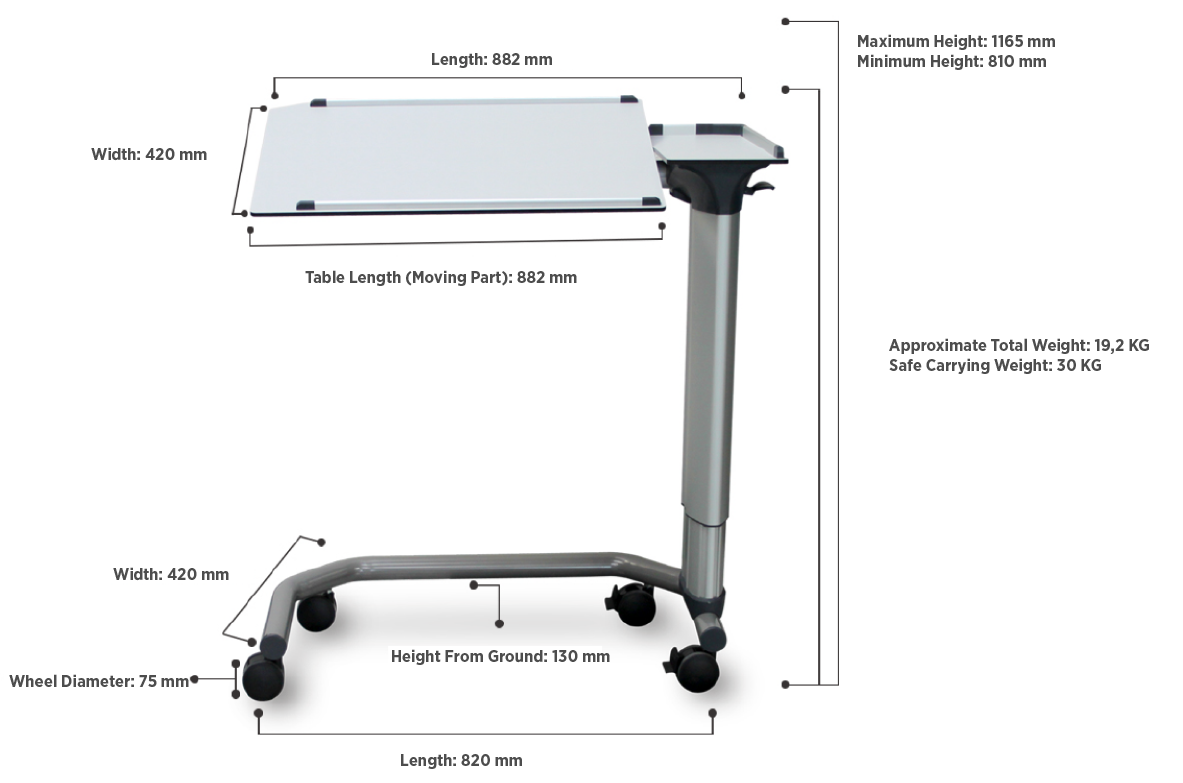 Is there something on your mind?